Bi-Richtung optischer Empfänger (TR1000-2)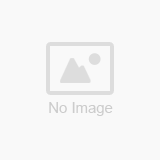 Verpackung:
By Cartons
Modell Nr.:
Tr1000-2
Herkunft:
China
Produktbeschreibung
Zusätzliche Informationen..
Packing:

By Cartons

Origin:

China
Produktbeschreibung
TR1000-2 one-line series optical receiver, adopting super-low optical power receiver/GaAs low-noise amplify, high level output technology, it can select distribution and realize tow-line output, it also has nicer nonlinear (C/N CTB CSO)norm, double-edged top-quality Aluminium alloy panel, good masking effect, performance even stability, it is widely used for HFC/bipartite broadband synthesis information networks.
Technology characteristic
1)Philips special optical receiver module or module group connect optical receiver board, It can select and mach different PIN duct.
2)GaAs forward amplify module can super-low noise/low optical receiver.
3)In your inner it has optical power denote circuit, convenience project construction and debugging.
4)Down going signal port high-powered, high norm output, it can adjust electrical lever.
5)Select return transmission transmitter, it can realize up going signal fiber return transmission.
6)In the entire-machine power source and control circuit, it has protected circuit to make device running more stability and reliable.
7)It have independence feed interface and can economy power supply, so it is very easy to use in power supply.